T72 0.68 A/R P Trim Turbo Charger
Polished Compressor Housing
Big HP Applications, Such as Mustang, Supra, RX7, and other 4-Clyn Engines with high Power Setup. 1JZGTE, 2JZGTE, Civic B18, B20, 240SX SR20DET, RB20, RB25, Eclipse 4G63.  
Highlights:
- Big Turbo, Big Power, 72mm Compressor Wheel.
- 0.68 A/R Turbine for Quick Spool
- High Quality Turbo, with Big Wheels, Good For 500 to 700 HP
- Billet Aluminum CNC Machined Back Plate
- 4" Air Inlet, 3" V-band Outlet
- High Quality Built Product. Each Turbo is Individually Tested and Computer Balanced.
- BRAND NEW, Not Used, Not Remanufactured.

Item(s) Specification:
- 4" Air Inlet
- 2.5" Compressed Air Outlet
- Wet Floating Bearings
- Oil Cooled
- 1/8" NPT Feeding. M8 x1.25 Return Flange Mounting Screws
- Standard T4 Flange
- 500-700 HP
- 72mm Wheel Compressor
- P Trim .68 A/R Turbine
- 102.4mm/72.1mm Compressor Wheel
- 74.1mm/64.6mm Turbine Wheel
- 3" V-band Hot Side


Optional Turbo Oil Feeding Line Kit Braided for T3 T4 T04E T04B
- Our Oil Feeding Flange has Restriction build in, Supplies proper Oil feeding to the turbo. Be Aware that other oil kit may just have a big hole and can blow Exhaust Sealing Easily.

Optional 2" 52MM Turbo BOOST GAUGE METER
- for Turbo Application PSI Reading
- with Accessories (shown on Picture).

Optional Manual Turbo Boost Controller
Optional Electronic Turbo Timer, Pen size

Optional T4 Flange for Turbo Manifold with Standard T4 Flange
Optional Turbo Oil Return Line Kit AN10
- Two AN-10 Aluminum Fitting (One Straight, one 45deg)
- One AN-10 Weld on Steel Fitting (weld to oil pan)
- One 24 inch long Braid Oil Line
Optional Turbo Oil Drain Flange
- Billet Aluminum CNC Made, High Quality
- Push In OD 5/8", Fits 5/8" ID hose.
Optional 4AN Oil Feed Flange Adaptor
- Built in oil restrictor to Protect your turbo from high pressured oil feed
- Two Mounting Screw holes Centerline to Centerline is 1.5"
Optional 3" Turbo V-Band Clamp & Downpipe Flange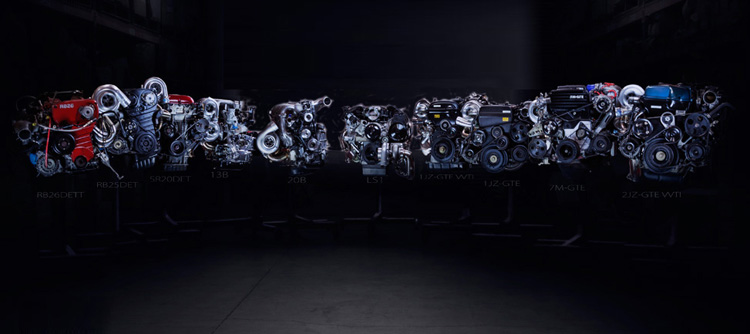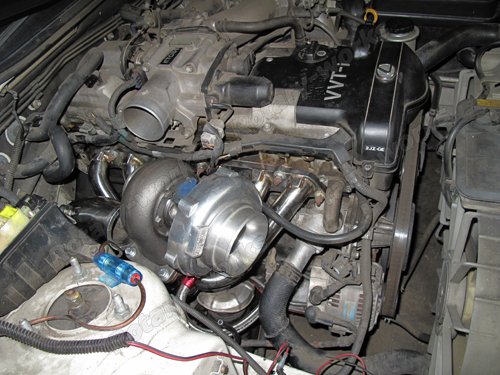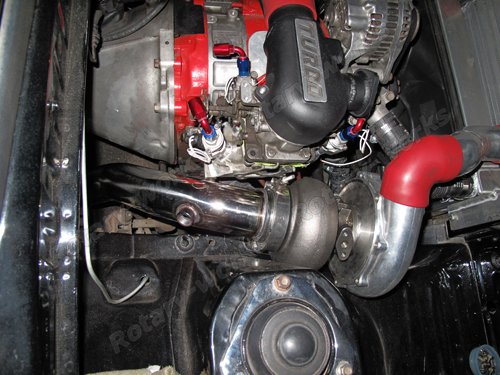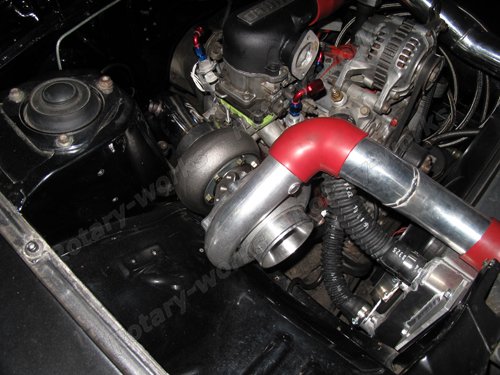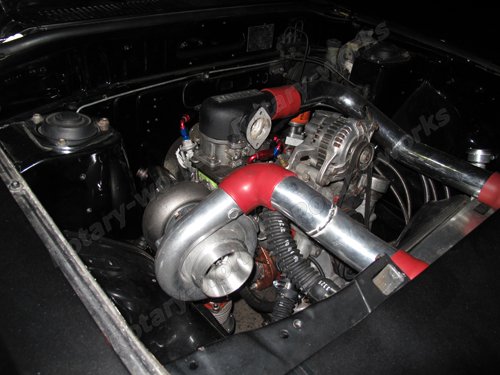 | | | |
| --- | --- | --- |
| | | |
|   | |   |
T72 Turbo Charger T4 .68 A/R P Trim , Polished Compressor Housing, 72mm Compressor Wheel
Brand: Rotary-Works
Product Code: RW-TRB-T72-P68-N
Availability: In Stock