Ball Bearing GT45 80mm Billet Wheel Turbo Charger + Oil Line Kit
With Vband Flanges And Clamps (3.5" Vband Compressor Outlet, 4" Vband Exhaust Outlet)
Billet Compressor Wheel
Stage III Ceramic Ball Bearing on Compressor Side
Anti Surge Turbo Inlet with Vband Oulet
1.15 A/R Turbine Housing For Super High Exhaust Flow Motors
T4 Divided Flange to Manifold
V-Band Downpipe Flange: 3.5" ID (Fits 4" Vband Flange)
Turbo Air Inlet: 5"
V-Band Turbo Compressor Outlet: 3.25" ID (Fits 3.5" Vband Flange)
Works for Many Bigger HP Applications.
This is a High Performance High Output Ball Bearing Turbo. We Have Dyno Tested This Turbo with Our LS1 Turbo Kit on a 383 Stroker LS Motor (Stroker 5.3L Truck Motor), It Makes Close to 900 HP at 15PSI.
Item(s) Specification:
- Air Inlet: 5"
- Compressed Air Outlet: 3.25" Vband
- Ceramic Ball Bearing on Compressor Side Compressor
- Turbine Housing Flange: Standard T4
- Exhaust Outlet: 3.5" V-Band
- Cooling: Oil Cooled
- Compressor: 0.60 A/R
- Turbine: 1.15 A/R
- Compressor Wheel (Major/Exducer): 80/108mm
- Turbine Wheel (Major/Inducer): 77.4/88.9 mm
Highlights:
- High Quality Built Product. Each Turbo is Individually Tested and Computer Balanced.
- BRAND NEW, Not Used, Not Remanufactured.
Item(s) Included:
- GT45 Turbo
- 3.5" Aluminum Vband Flange and Clamp for Compressor Outlet
- 4" Stainless Steel Flange and Clamp for Exhaust Outlet
- Oil Line Kit with AN4 Feed Flange and 5/8" Drain Flange and AN4 Oil Line (50" Long)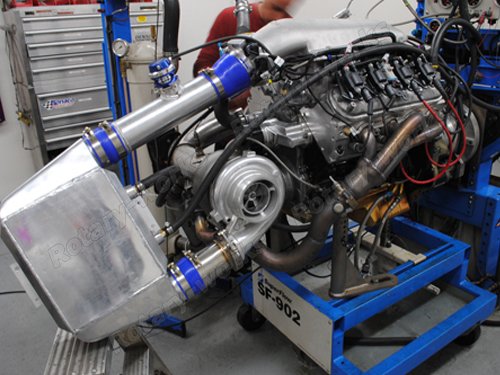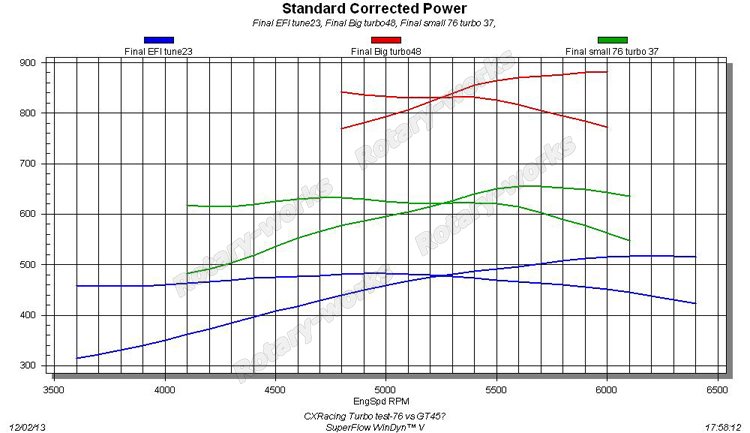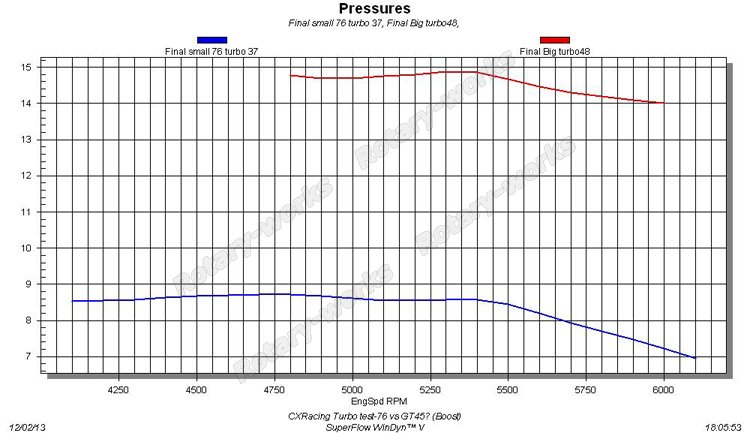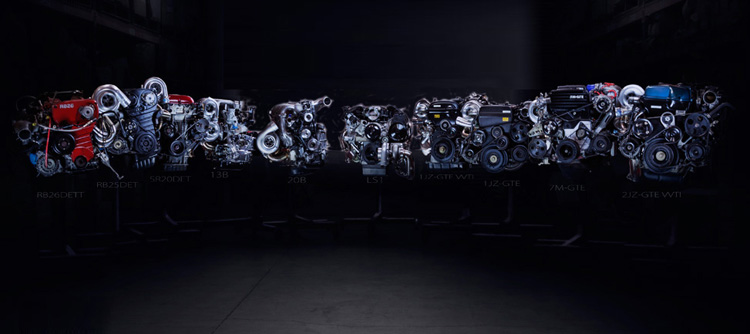 GT45 GT45R Ball Bearing Turbo Charger 80mm Billet Wheel T4 1.15 A/R + Oil Line + V-Band Flange
Brand: Rotary-Works
Product Code: RW-TRB-GT45-80-BR_FLNG_OIL
Availability: In Stock